-
MASS SCHEDULE

Sunday Obligation:
Saturday - 5:00 pm (Curchl)
Sunday - 8:00 am (Church),
10:00 am (Church),
12:00 nn (Church)
6:00PM (Church)

Holy Days: Schedule as published in bulletin

Weekday Mass Schedule (Church):
Monday through Friday - 6:30am & 8am
Saturday - 8am

Eucharistic Adoration
Mother of Mercy Adoration Chapel:
Monday, Tuesday & Thursday - 1pm until 11pm

---

PARISH NEWS - WE ARE NOW LIVE-STREAMING ALL MASSES (Chapel)

Please click the link below to watch our Masses live on our parish's Youtube channel.
We need you to subscribe to the channel to continue to live stream.
Just click "subscribe"
https://youtube.com/channel/UCSx8L6u2nf7FIXxxOoQHn_g
--------------------------------------------------------------------------------------------------------------------------------------------------
Christmas Pictures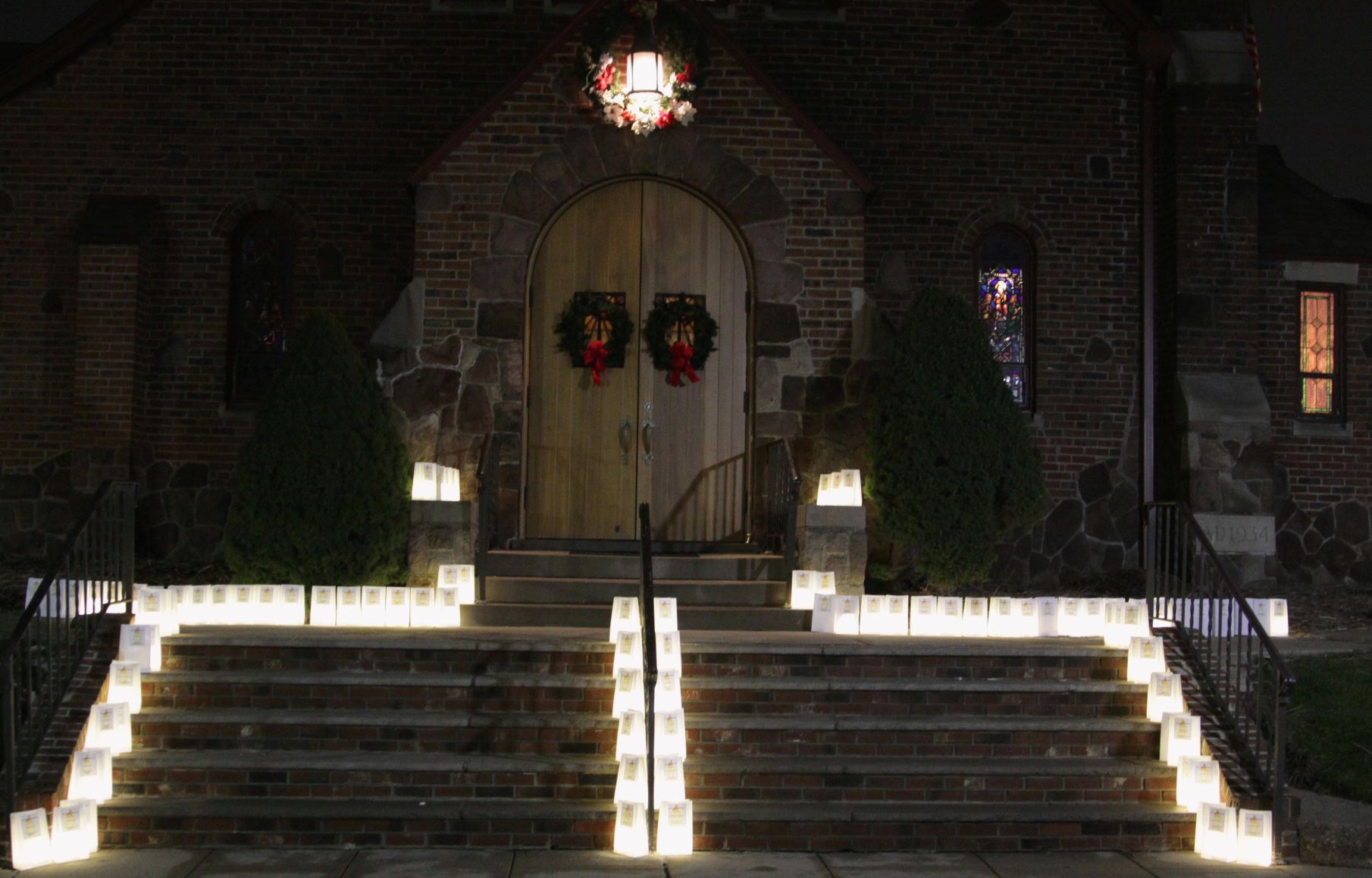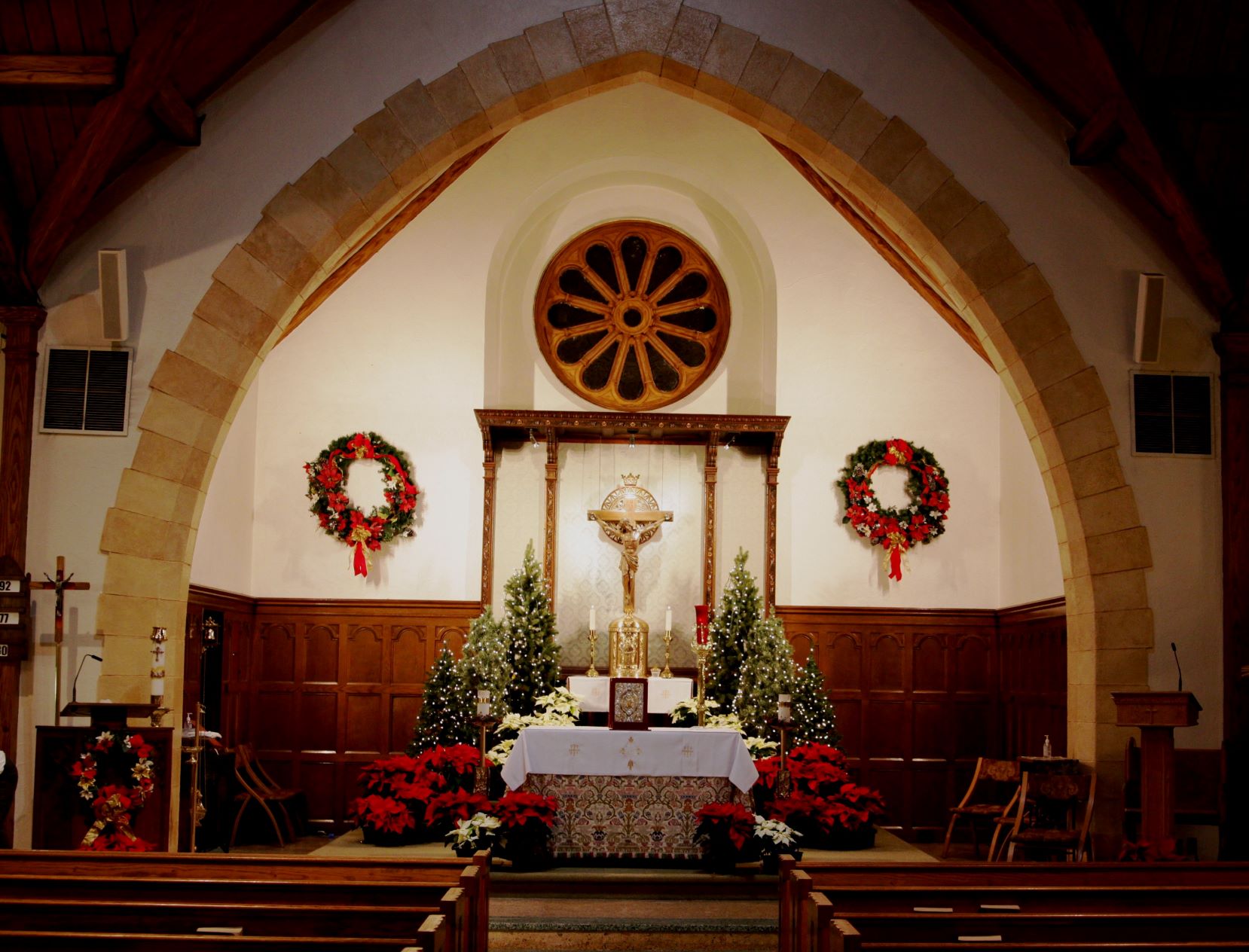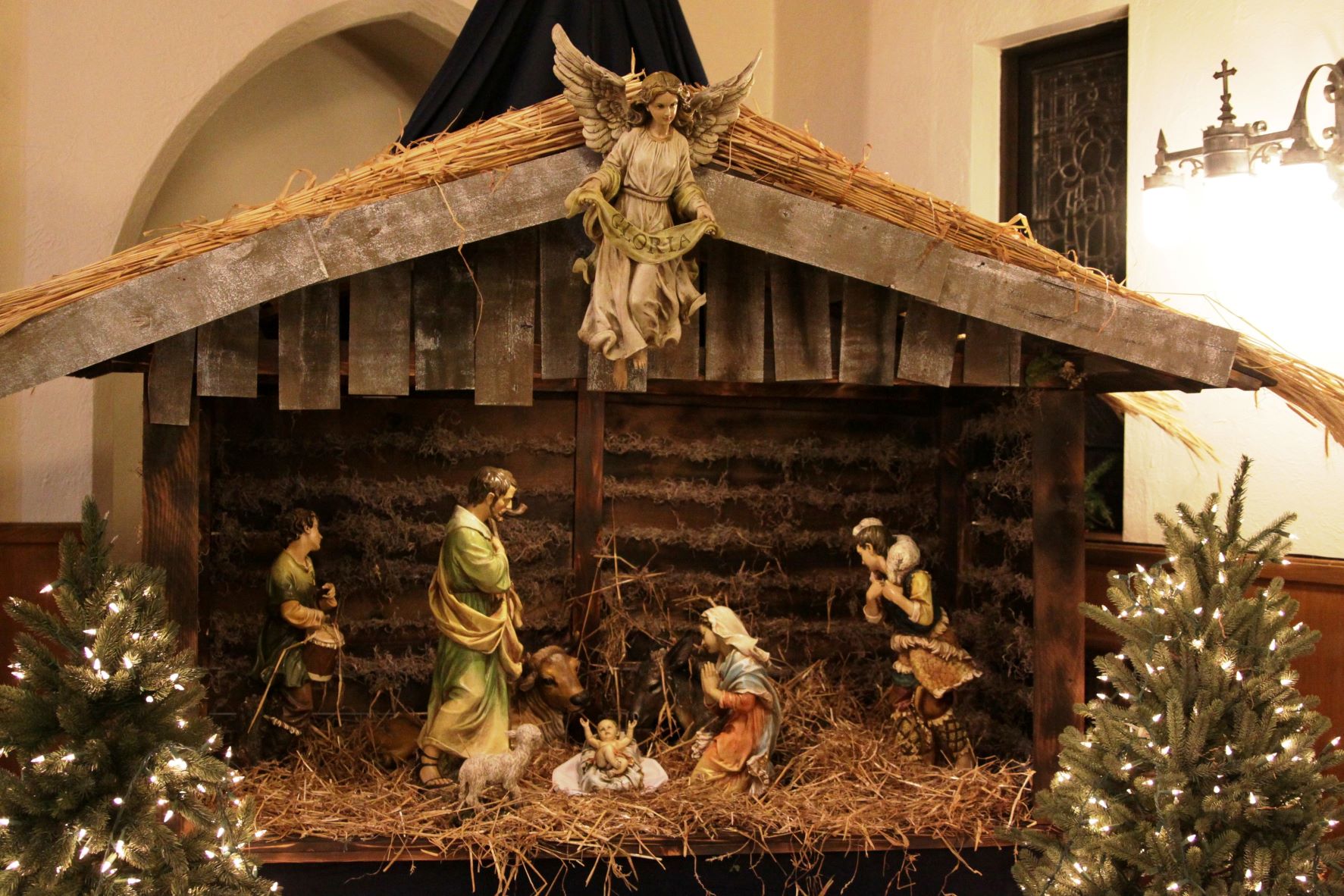 ----------------------------------------------------------------------
\Cardinal Tobin's latest newsletter
https://www.rcan.org/RejoiceInTheLord
--------------------------------------------------------------------------------------------
NJ Bishops' Statement on the Passage of the Freedom of Reproductive Choice Act into Law
https://www.rcan.org/nj-bishops-statement-passage-freedom-reproductive-choice-act-law
----------------------------------------------------------------------------------------------------
MPORTANCE OF FORMAL REGISTRATION
Registration is a very important part of being a parishioner of Corpus Christi. Our communication with you is made easier once we have your information in our database. In order for families to receive a tuition discount at Corpus Christi School, they need to be registered and using their envelopes/electronic giving as proof of their support to our parish.
The occasion may arise when you are asked to be a sponsor for Baptism and/or Confirmation. The church in which the sacrament is being held may ask you for proof that you are a registered, practicing Catholic. We can only provide such documentation if the priests recognize you as a regular Sunday attendee and registered in the parish. There is a three-month eveluation period for new parishioners of your participation before determining if a Sponsor Certificate is issued. Please use your contribution envelopes or electronic giving to indicate your participation along with Mass attendance.
Formal registration is the best way of communicating with you and showing that you wish to be a part of our parish family.
_________________________________________________________________
NEW COVID DIRECTIVES AND LIFTING OF DISPENSATION
Please review the new Covid Directives that will take effect the weekend of June 5-6. Dispensation rules are changed as of this weekend as well.
New Covid Regulations
As you are aware, the CDC, the State and the Archdiocese have been modifying guidelines for dealing with the Covid Pandemic. They seem to be changing fairly often - making it hard to communicate what the "rules" are so that everyone knows what to expect.
Several changes will be in effect the weekend of July 3rd/4th:
Indoor capacity limits will be lifted.
If you are vaccinated, you do not have to wear a mask.
If you are unvaccinated, it is recommended that you continue to wear a mask.
These two conditions are causing lots of controversy in our country today. But we are a community inside these walls – a family – And we appeal to all of you to be sensitive to each other with whatever personal choices others make in this regard. We do not judge who makes what choices, but we also need to be respectful of anyone who is fearful when they come into our worship space. Our collective goal must be to make everyone comfortable even if we do not understand their concerns. So if someone wants to maintain some space around them, let's do that for them.
Other Directions:
Holy Water will be available iin the fonts.
There will continue to be no physical contact at the Sign of Peace.
Dispensation from attending Mass
Cardinal Tobin and the Bishops of NJ have rescinded the dispensation that was granted from attending Sunday Mass. In other words the obligation to attend Sunday Mass unless there are outstanding circumstances is back in effect as it always was prior to the pandemic.
We want to communicate this to everyone as an INVITATION to return to your spiritual home – This Place of Worship. For any loving relationship to thrive there is a built in obligation to be there for each other. The obligation is a product of the love between two parties. So what we are saying is that everyone is being given the opportunity to bring their love of Jesus Christ back into full communion by receiving His Real Presence in the Eucharist and freely attending Mass once again.
We hope that each of you here will help communicate that to others who have not yet returned to their home of worship. And to do it not as a judgment, but as an invitation.
------------------------------------------------------------------------------------------------------------------------------
ARCHBISHOP'S ANNUAL APPEAL - 2021
Parishioners are encouraged to prayerfully consider a donation to this year's Appeal. Your donation helps so many within the Archdiocese as well as right here in our parish of Corpus Christi. Rebate monies after attaining our gaol will help our parish and school with repairs/upgrades or any needs that arise.
Envelopes are still available or you are encouraged to donate online at www.rcan.org/sharing. Desginate Corpus Christi as your parish. Your gift may be restricted to any ministry listed. Thanking you in advance for your generous support.
Click the link below to watch a short video by Cardinal Joseph W. Tobin:
https://www.rcan.org/video
---
CONFESSION
Every Saturday, 4pm-4:15pm
in the Church.
Face Coverings MUST be worn if not fully vaccinated.
---
EMERGENCY
If you have a Sacramental emergency,
call (201) 707-5353
---
PARISH CENTER OFFICE HOURS
Monday- Friday: 9am - 12nn & 1pm - 4pm
Saturday: Closed
Sunday: Closed
(Closed from 12-1pm, Monday-Friday)
Faith Formation Office is closed on Fridays.

The Parish Center is located at 218 Washington Pl., Hasbrouck Heights, NJ 07604.
Click Here for Google Map.
---
PARISH STAFF - Clergy

Administrator
Rev. Kajetan Klein

Parochial Vicar
Rev. Gabriel Perdomo

Deacons
Deacon Vincent DeFedele
Deacon Paul Carris

PARISH STAFF - Office

Pastoral Associate
Baptism & Beyond, Bereavement
Patricia Caulfield

Pastoral Associate for Adult and Family Faith Formation
Paul Carris

School Principal
Jason Feliciano

Director of Faith Formation
Verna Paiotti

Director of Music
Joanna Kowalska

Youth MInister
Cait Seymour

Local Safe Environment Coordinator
Mary Beth Viviani

Trustees
Michael Mascis
Carol Viceconte
---
CONTACT INFORMATION
Parish Center
218 Washington Pl.
Hasbrouck Heights, NJ 07604

Tel: 201-288-4844
Fax: 201-288-0237
Email: corchris@optonline.net

Corpus Christi Church
260 Boulevard (corner of Boulevard & Kipp Ave.)

Corpus Christi Chapel
215 Kipp Avenue (main entrance through school)

Corpus Christi Parochial School
215 Kipp Ave.
Hasbrouck Heights, NJ 07604
Tel: 201-288-0614

Early Childhood Learning Center
261 Boulevard (across from Church)
Tel: 201-288-0614

Faith Formation Office
(in Parish Center)
Tel: 201-288-4844 x142

High School Youth Ministry
(in Early Childhood Learning Center)
ACCTMYouthMinistry@gmail.com

---
PARISH REGISTRATION
The parishioners and parish staff extend a warm welcome to you and hope that you find our parish community a place where your faith will be nourished. Individuals who participate in liturgical celebrations or other activities or ministries at Corpus Christi are encouraged to become registered parishioners. Submit the Parish Registration Form and a complete registration package will be sent to your home.
As a registered parishioner, you may receive certificates to sponsor individuals for sacraments, receive them yourself, or participate in Baptism, Marriage, and Religious Education classes. In addition, you become a supporting member of the parish community.
CHANGE OF ADDRESS?
Please call the Parish Center when you move or otherwise change your address.